Summer Arts and Recreation
ICC's Ironbound Community Center, 432 Lafayette Street
For more than 35 years Ironbound Summer Arts & Recreation (ISA&R) has been providing stimulating summer enrichment programming for youngsters with thematic learning delivered through the arts, social sciences, and experiential learning activities.
The ISA&R serves 80 youth ages 6-13. It operates 5 days a week, 8am – 5pm, for six weeks at the Ironbound Community Center, and includes breakfast, lunch, and snack. The heart of the day is between the hours of 9am and 3pm.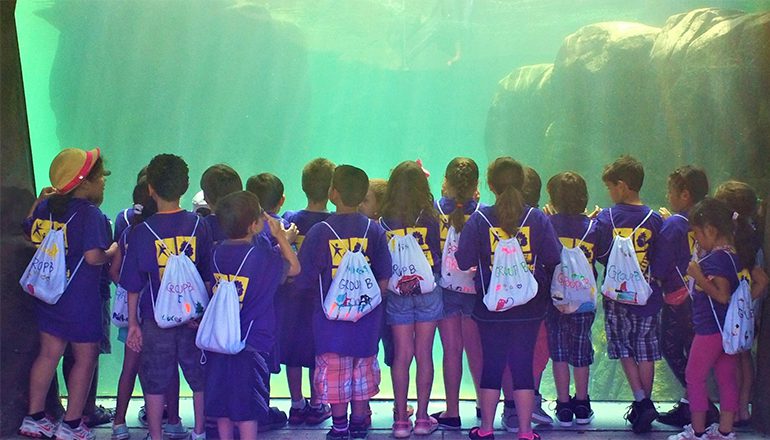 Past themes have included global cultures, visioning the future of Ironbound, and riverfront parks planning. For enrolled children, summer programming has closed the summer learning gap, broadened youth horizons through imaginative exercises and new experiences, strengthened literacy and language arts, fostered arts appreciation, strengthened life skills through service learning, and developed self-esteem and leadership qualities. For the teen staff and interns of ages 16-21, participation in the program has closed the summer learning gap, built self-esteem, leadership, and motivation, and strengthened interpersonal skills, work readiness skills, and decision-making.
A typical day looks like the following:
8:00-8:30 Arrival
8:30-9:00 Breakfast
9:00-9:30 Morning Meetings
9:30-12:00 Enrichment Activities
12:00-12:45 Lunch
12:45-1:00 Afternoon Meetings
1:00-2:00 Recreational Activities
2:00-3:30 Leadership Development Activities
3:30-5:00 Recreational Activities
The demand is great, so sign up early!
For information contact: 973.465.0947