Overview
Building community by investing in children
and families and organizing for justice
Founded in 1969, Ironbound Community Corp.'s (ICC's) mission is to engage and empower individuals, families, and groups in realizing their aspirations and, together, work to create a just, vibrant and sustainable community.
ICC upholds and builds upon the principles of Justice and Equality for All. We strive to practice and build equity, work towards a Just Transition, and organize community on the basis of the Jemez Principles.
We envision a safe, healthy, just, and nurturing Ironbound; a welcoming and fully inclusive community that supports equal and accessible opportunity and the quest for a better life. For us, revitalization means uplifting people and place. Therefore, we aim to lead the transformation of a neighborhood where anyone would want to live and the people of today can choose to stay and continue to reside.
Progress with People. Always Uplift, Never Uproot. Development without Displacement.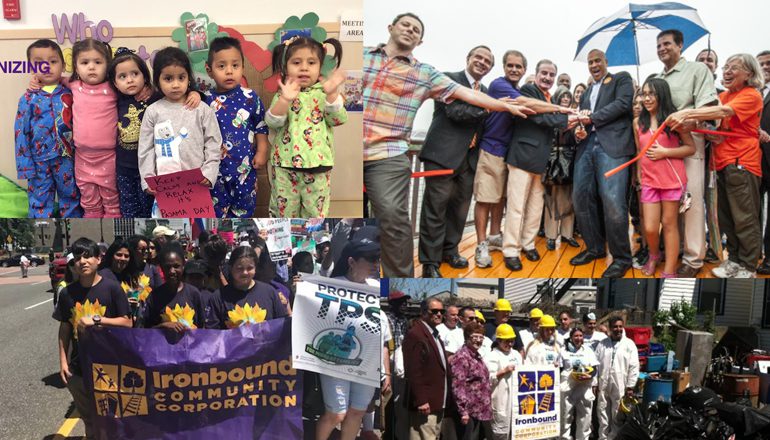 ICC is animated by a core group of values: accountability, Mutual Respect, Empathy, Fairness and Transparency, Commitment to Excellence, and Accountability. ICC's many programs aim to:
Address unmet needs and service gaps, particularly for under-served individuals and families
Support child development and strengthen families
Develop self-esteem, self-sufficiency and civic participation
Support the development of a just, tolerant, healthy and sustainable community
Deliver programs in culturally sensitive and linguistically appropriate manners
The ICC Community
Learn more about our values and the community. Read More
Strategic Planning
Find out more about our strategic plan for 2018-2020 View
Contact Us